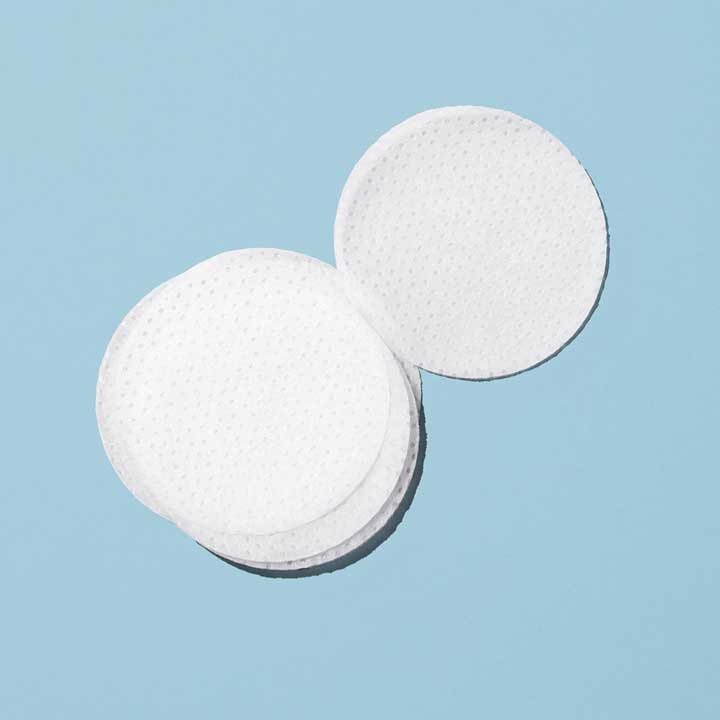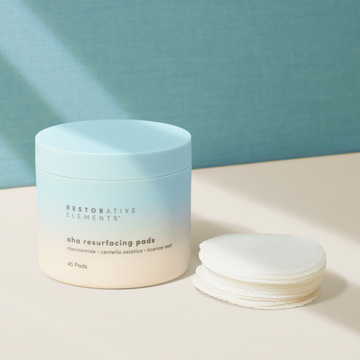 Step 2:
AHA
Resurfacing
Pads
Double exfoliating textured pads formulated with plant-based brightening ingredients plus 6% glycolic acid to help refine and smooth overall texture, even skin tone as well as help fade the look of dark marks and spots.
Double exfoliating textured pads help refine and smooth overall skin texture
Packed with proprietary blend of niacinamide, centella asiatica, licorice root
Formulated with renewing 6% glycolic acid and potent antioxidant green tea extract
For best results, use as part of the clinically proven Restorative Routine
Good to know
Hydroquinone-free (no bleaching agents)
Clinically-tested & dermatologist-developed
Unscented
Get Glowing
The Restorative Routine is formulated to work together to help fade the appearance of dark spots and hyperpigmentation.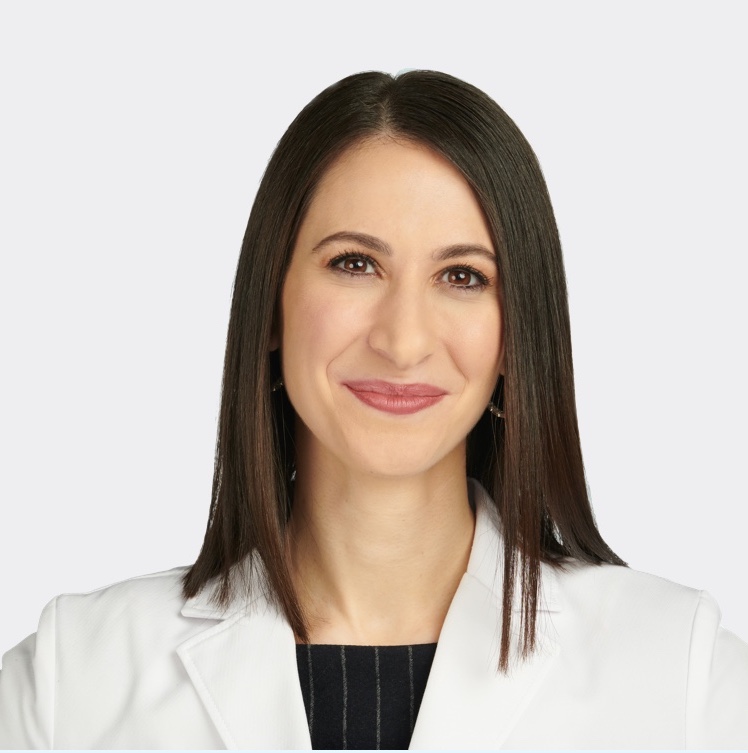 This routine not only helps correct the visible signs of skin discoloration, but also improves skin dullness, texture and overall skin tone. The AHA Resurfacing Pads combine the proprietary blend of ingredients to help fade the look of dark spots and marks along with 6% glycolic acid to exfoliate and brighten skin for a glowing complexion.
Dr. Rachel Nazarian,
Board-Certified Dermatologist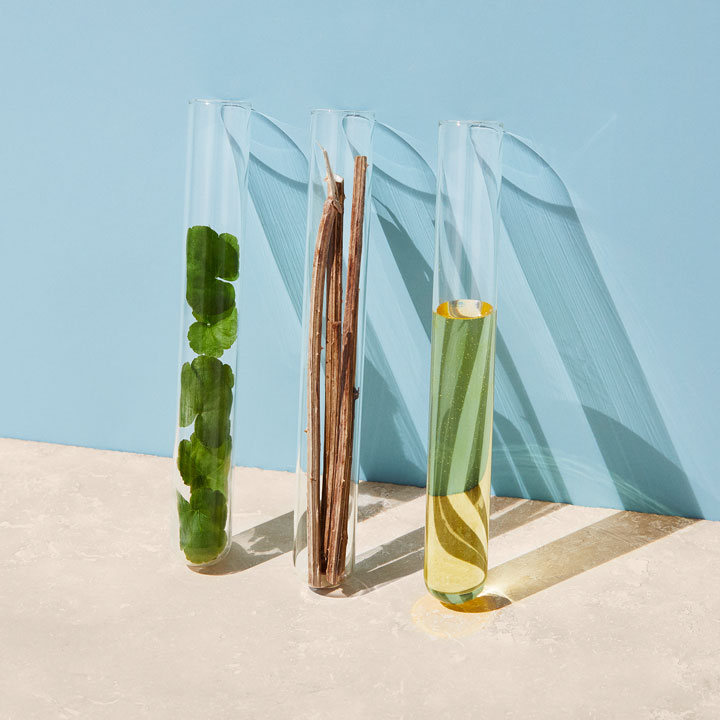 What's Inside
Licorice Root
A natural alternative to hydroquinone, its powerful antioxidant properties help brighten uneven skin tone and fade dark spots. It contains liquiritin, which minimizes damage caused by sun exposure, and can help to fade dark marks and spots.
Niacinamide
A powerful form of vitamin B-3 that helps to improve uneven skin tone and visibly correct hyperpigmentation. It protects skin cells from future sun damage while also minimizing signs of skin damage, while strengthening the skin's natural barrier, making it more resilient.
Centella Asiatica
A medicinal herb with potent antioxidant properties that brightens the skin and helps fade the visible effects of UV damage and discoloration. It's rich in amino acids and fatty acids and found to help build collagen.
Glycolic Acid
A type of alpha hydroxy acid (AHA) that is considered the gold standard in exfoliation because it sloughs dead skin cells without drying out the skin, allowing for production of brighter, even-toned skin cells to take their place. It is also effective in reducing fine lines caused by sun damage while stimulating collagen growth.
Bright Days Ahead
"I love the products! My skin and its texture have evened out and some dark marks have faded. I noticed that it doesn't strip my skin and dry it out, which I love!"
Stacey, 35
See More
Stacey was compensated for sharing her story.